Custom Single-Use Tubing Sets
Intellitech can design, develop, manufacture, assemble, package and post process for sterility custom single-use assemblies
Standard components, custom configuration – You will benefit from Intellitech's knowledge base of both components and suppliers, as well as experience with leak testing and seal integrity.
New components, custom configuration – You will benefit from Intellitech's process knowledge to identify components, qualify suppliers and develop or modify methods of assembly with leak testing, as required. While this is the most difficult of options to deliver, Intellitech has proven success in developing complex tubing sets spanning formulation to fill in pharmaceutical packaging facilities.
As requirements dictate, Intellitech can design, develop, manufacture, assemble, package and post process for sterility custom single-use assemblies under the control of our registered Quality management system. Systems include automated biopharma product transfer, sampling, fill/finish and other biopharma grade tubing and hose assembly requirements.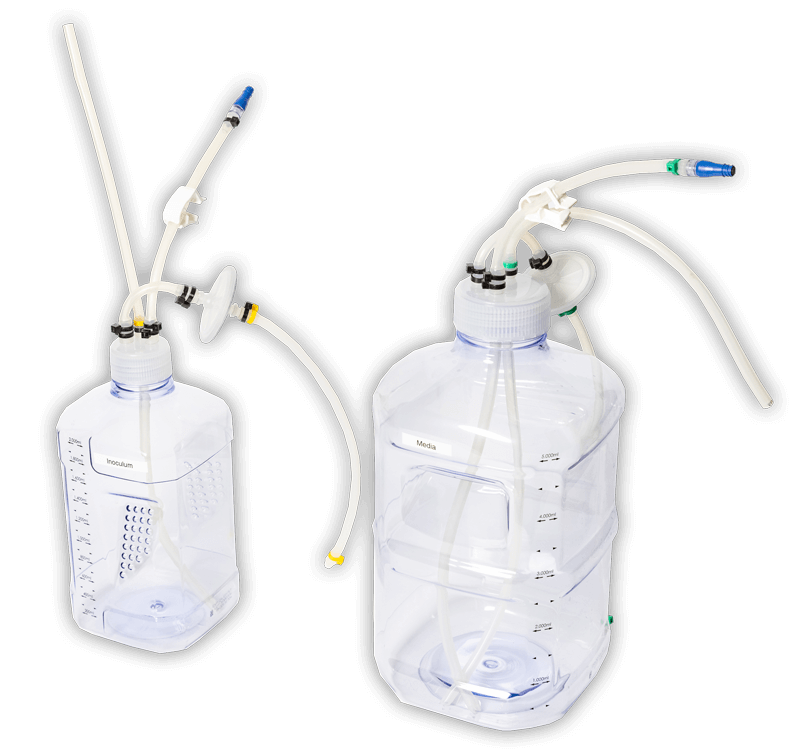 Custom Single Use Systems available:
Intellitech utilizes a variety of sample bottles from different bottle manufacturers for liquid transfer processes. We work with our clients to determine the appropriate bottle size, material and type to meet individual packaging needs.
For tasks that benefit from Single Use Technology, our easy to configure bottling systems are assembled in our ISO Class 7 Clean Room, eliminating the need for Sterilization-in-Place (SIP), Cleaning-in-Place (CIP), and autoclave sterilization, and reducing the risk of contamination. Disposable port caps are available in "Octopus assemblies," with multi-port caps, custom tubing lengths, and connectors. Available with 2, 3 or 4 ports, our caps are supplied with hose barbs suitable for use with silicone, thermo-elastomer and/or PVC tubing. Units are packaged as required, whether individually wrapped or bulk packaged, lowering facility and change protocol costs.
Sample bottles can be used in:
Bioreactor Bottles and Tubing Kits
Intellitech creates custom tubing sets for bioreactor bottles used specifically for creating and bottling materials produced as a result of a biological reaction used in industrial processes in the production of pharmaceuticals, vaccines and antibodies. Bioreactor bottles are also used in the bioconversion of materials into liquid form for industrial use.
Our kits are configured in a ISO Class 7 Clean Room based on the component items required by our customers. Units are packaged individually or in bulk as requested.
Whether You Need To Modify An I-FILL Standard Kit or Have An Entirely Custom Requirement, Intellitech Can Meet Your Needs.
Fabricated or 3D Printed Class VI Parts
Intellitech supports customers moving from fixed-in-place, traditional filling lines to single-use systems. Contact us to learn which automated filling machines can be converted to single-use systems.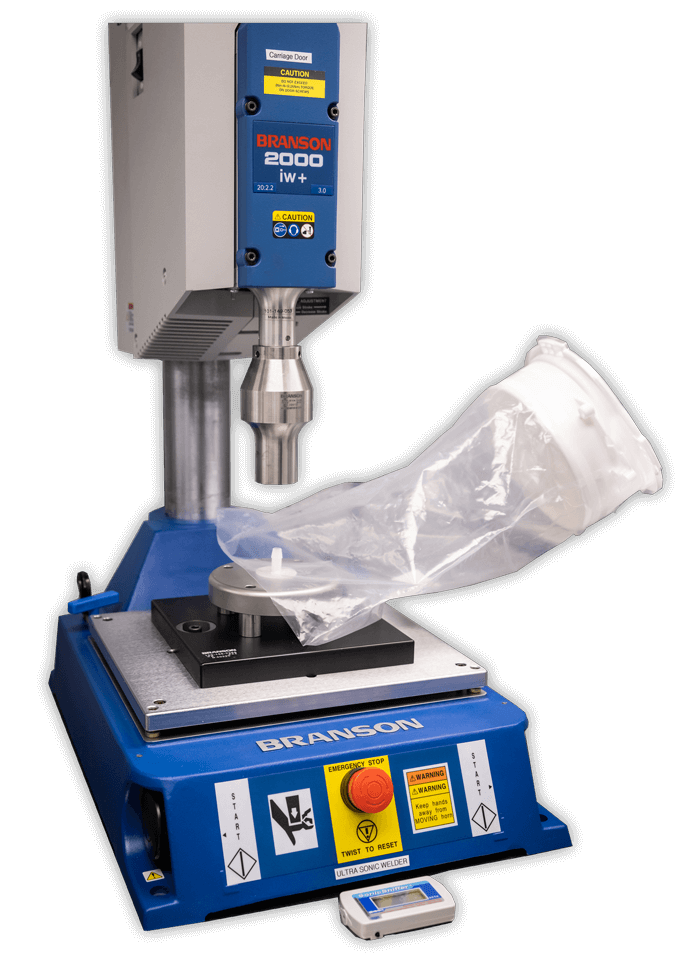 DPTE Liquid Transfer Bags
Intellitech provides DPTE bags with custom inserted ports used for product transfer in and out of a Clean Room. Commercially available bags, in most cases, do not meet customer requirements with regard to where the ports are located or do not have the ports required.
Intellitech uses their ultrasonic welding process to insert and seal ports in the bags based on customer requirements. Our process forms a permanent, leakproof bond, using the same USP Class 6 materials of the bag and port. Unlike adhesives or solvents, the bond is achieved in seconds, with the absence of drying time, compatibility, extractable or leachability issues and minimized risk of not adhering to form a leakproof bond.
Innovative solutions that are custom configured to meet your needs.
Contact us today to build a custom liquid filling machine with tighter fill tolerances to suit you.